WHY NAMED

Everest brand name is inspired from the famous "Mount Everest" as we aim to deliver the highest quality of products.
Everest brand believes that vegetables are one of the most important daily dishes in every home. We always seek the highest quality, the newest trends and offerings to deliver freshly harvested products with the highest nutritious values to our consumers.
The brand introduces a range of products that satisfies consumer needs starting from the very basic to the innovative, healthy, vitamins rich range.
Everest offers you the highest quality of your favorite
frozen vegetables and fruits plus a range of mixes to feed your imagination
OUR PRODUCTS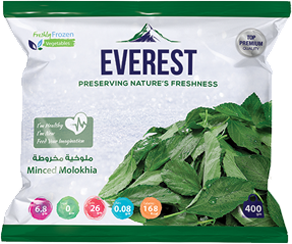 MINCED MOLOKHIA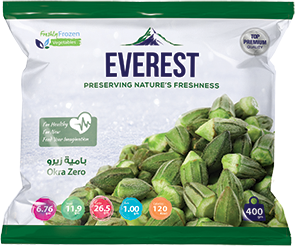 OKRA ZERO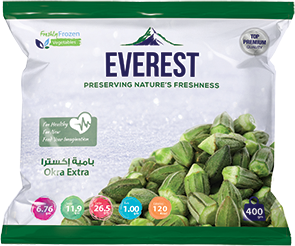 OKRA EXTRA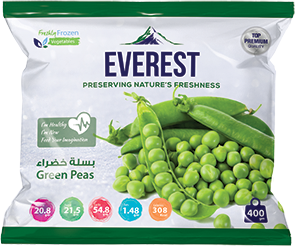 GREEN PEAS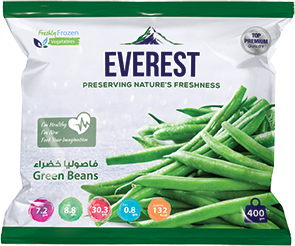 GREEN BEANS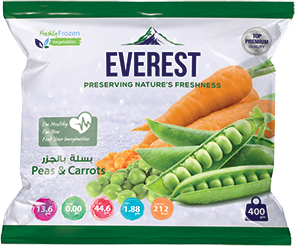 VEGETABLES SOUP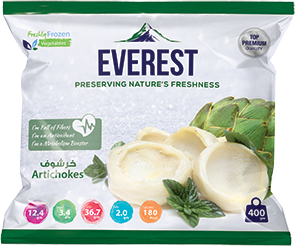 ARTICHOKES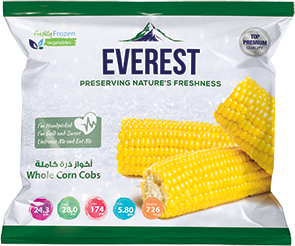 WHOLE CORN COBS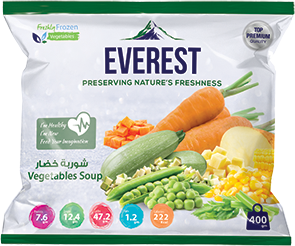 PEAS & CARROTS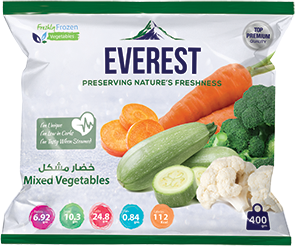 MIXED VEGETABLES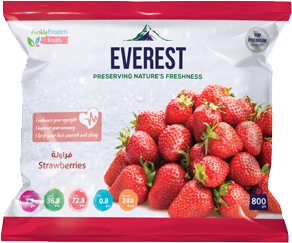 STRAWBERRIES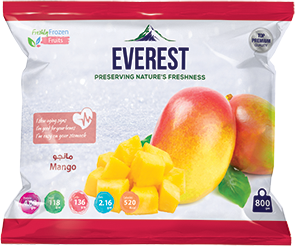 MANGO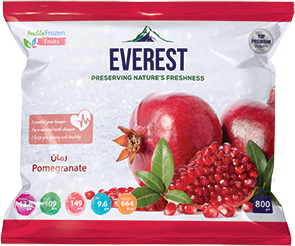 POMERGRANATE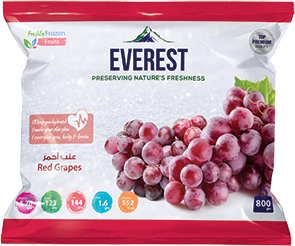 RED GRAPES